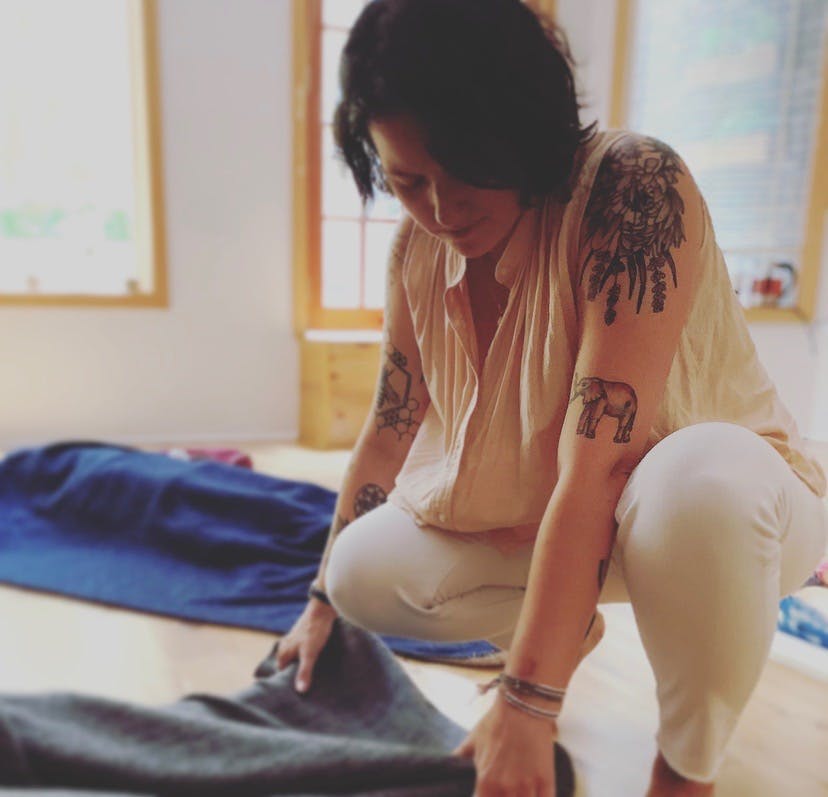 This is an in-person offering, which I hope to begin again when it is safe to do so!
This retreat series explores complex intersections of trauma and personal identity, through the use of somatic, non-verbal, and unconscious interventions. Unlike many other trainings and retreats, this series offers a hybrid of professional training and personal healing/processing. The training portion is a combination of didactic and experiential learning, and each has a slightly different population focus; this allows for depth of learning for those who attend multiple retreats and also functions as a stand-alone learning experience.
The personal healing/processing portion follows the same format each retreat and is both an extension of immersion style experiential learning and an opportunity to process the personal and professional feelings associated with the topic.
As psychotherapists we are often in the position of asking our clients or patients to to be vulnerable with us and willing to share the most intimate moments, while frequently in professional settings we don't allow ourselves to be vulnerable with each other. The "professional boundaries" we are often encouraged to maintain with colleagues also block us from a much needed form of peer support. The nature of the modalities used is nonverbal and allows each participant to be in control of how much disclosure or direct sharing they are comfortable with; by participating in these modalities we have an opportunity to express and release together, with the group as a container.
The modalities used are
Ericsonian hypnosis (for exploring the unconscious and opening a channel of personal knowledge and memory)
2-stage pranayama breathwork (an active meditation that deeply activates the somatic body and nervous system, allowing for movement and release of stored/stuck trauma and emotion)
and an art experiential to further express what has been revealed during the previous experiences
Another element to closing with an art experiential is it offers time for informal sharing and the opportunity to create a physical record of the experience that you can take with you.
This retreat series was created partly in response to her own experience with preventing burnout in long-term work with traumatized populations, using the modalities that have been instrumental to her own processing.

Retreats are currently paused for safety due to COVID-19.